President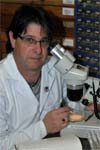 Mike Allen
Redroof, Green Road, Codford, Warminster,
Wiltshire BA12 0NW
Telephone: 07828 103454
Email: president@conchsoc.org
Hon. General Secretary
Rosemary Hill
447B Wokingham Rd, Earley,
Reading RG6 7EL
Email: secretary@conchsoc.org
All general enquiries should be addressed to the Hon. General Secretary
Hon. Treasurer
Nick Light.
The Old Workshop, West Street, Winterborne Kingston, Dorset, DT11 9AX.

Telephone 01929 472893
Email: treasurer@conchsoc.org
Please make all enquiries regarding membership or subscriptions to the Membership Secretary at membership@conchsoc.org
Hon. Membership Secretary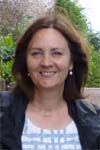 Caren Topley
Email: membership@conchsoc.org
Contact Caren if you want to know more about membership.
For subscriptions, please contact Caro Postgate at CIRCA subscriptions
13-17 Sturton Street, Cambridge CB1 2SN
Hon. Programme Secretary
Bas Payne
The Mill House, Clifford Bridge, Drewsteignton, Exeter, EX6 6QE
Telephone 01647 24515
E-mail:
Bas will be happy to receive any offers to lead field meetings or suggestions for speakers for indoor meetings.
Hon. Editor of the Journal
Dr. Roy Anderson
1 Belvoir View Park, Newtownbreda, Belfast,
BT8 7BL, N. Ireland (UK)
Email: journal@conchsoc.org
Roy is responsible for publication of the "Journal of Conchology".
Hon. Editor of the Magazine
Peter Topley
C/o Hon. General Secretary, 447B Wokingham Rd,
Earley, Reading RG6 7EL
Email: magazine@conchsoc.org
Hon. Marine Recorder
Simon Taylor
Fiddlesticks, 44 Strawberry Lane, Tolleshunt Knights, Essex CO5 0RX.
Email: marine@conchsoc.org
Hon. Non-marine Recorder
Adrian Norris
17, West Park Drive, Leeds, LS16 5BL
Email: nonmarine@conchsoc.org
Contact Adrian for information about the Society's Non-marine Recording Scheme.
Hon. Conservation Officer
Dr. Martin Willing
14 Goodwood Close, Midhurst, West Sussex, GU29 9JG
Phone: 01730 814790 (home); 07909581397 (mobile)
Email: conservation@conchsoc.org
Webmaster
Steve WIlkinson
61 All Saints Road, Peterborough, PE1 2QT.
Email:
Sales
Email: